6 Social Media Management Tips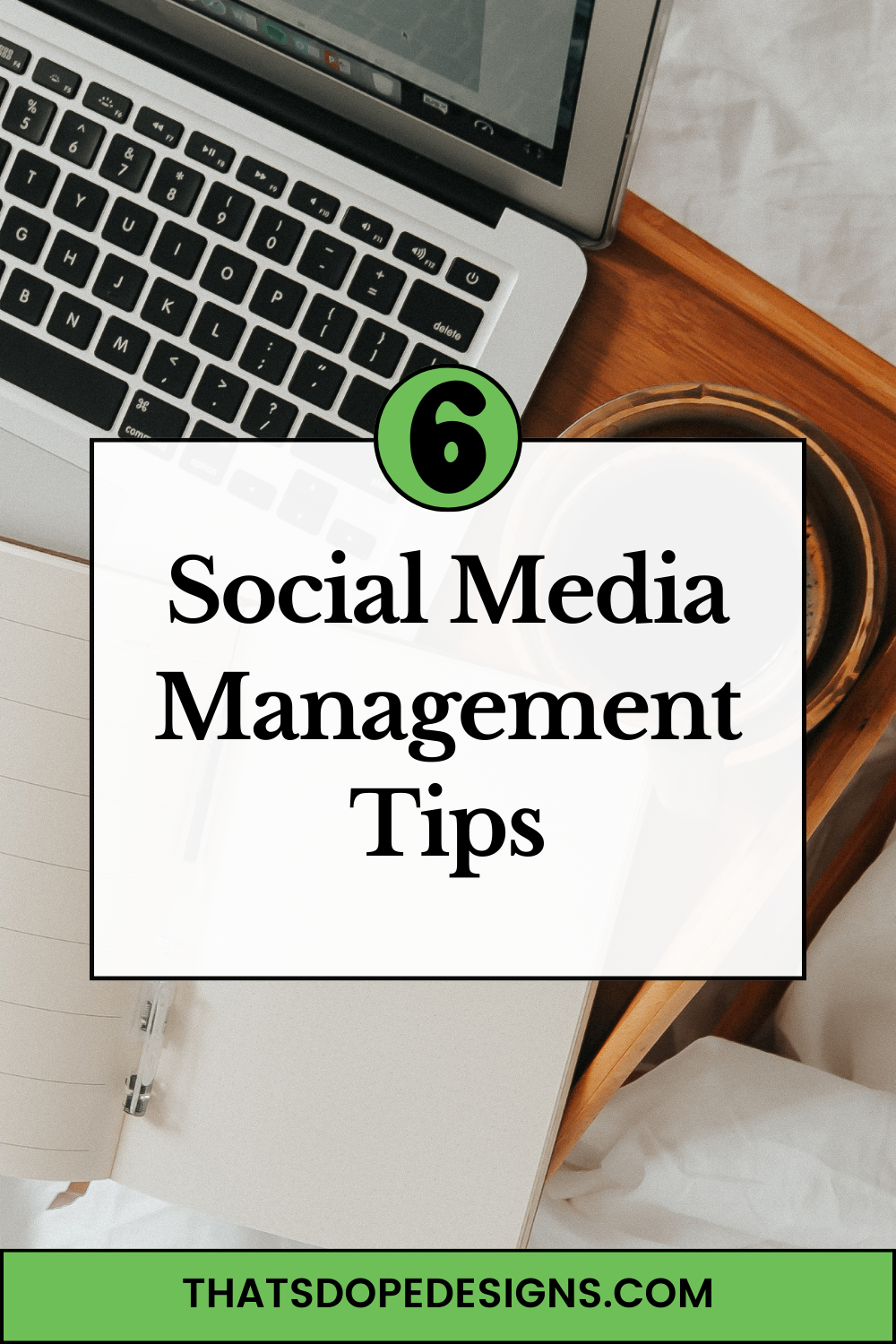 Here are a few social media management tips to help you stay productive and organized in 2023.
Over 49% of the world's population uses some form of social media. That's nearly 4 billion people. Managing social media means you need a variety of skills to become successful. You have to juggle multiple plates and wear several hats, from content ideation to video production — basically, you have a lot to handle.
If you're ready to do better, these ten best practices in social media marketing will put you on the path to making social media deliver greater business value for your brand in 2023. Why is social media important for your business? What is the difference between Organic vs. Paid social media?
1. Choose the right time and amount to post
Are you still guessing when's the best time to reach the most people on social? Stop guessing and start using data to tell you when and how much to post instead. This is another great opportunity to use your competitor and customer research to inform your marketing strategy. Ask some basic questions:
When are my competitors posting content?
How well does it seem to be working for them?
How would a different cadence perform?
Similarly, by tracking how your audience reacts to the timing of your posts, you can refine your cadence to take advantage of the most opportune posting times.
2. Identify the best platforms for your brand
From longstanding favorites like Instagram and YouTube to newer apps like TikTok and BeReal, there are so many social media platforms to choose from.
Consider your brand's goals, resources, current content types, your audience, your competitors and the industry you're in. Use this information to form a strategic approach and identify the best platforms for your brand.
Continue your research as you find the platform that works best for you. For example, if your brand uses Instagram, seek platform-specific advice by searching "social media management tips for Instagram."
3. Set your social media goals
Use the SMART goal-setting framework to guide you. The acronym stands for:
Specific: Your goal should be clear and defined. State what you will accomplish specifically.
Measurable: You need to track any social goal with numbers. This is where metrics and key performance indicators (KPIs) come into play. Metrics are just numbers, but KPIs bring context and meaning to your data.
Achievable: Do you have the necessary resources (time, budget, creatives, etc.) to achieve your goals?
Realistic: Dream big, but within reason. Avoid promising results you can't produce (think quadrupling conversions in one week).
Time sensitive: Give yourself a timeframe (monthly, quarterly or annually) to reach your goals.
Once you set your goals, identify the key performance indicators (KPIs) you'd like to use to measure your success. Your KPIs are contingent on each goal so choose those metrics after confirming your goals. For example, if you wanted to increase your brand engagement, likes, comments, shares and mentions could be potential KPIs.
4. Respond to customers promptly
Customers have high expectations for a quick response: half of social media users expect a brand to respond to their tweet demand a response within three hours. Brands who fail to meet this expectation risk losing customers.
About 30% of customers said they would stop giving a brand their business and express their dissatisfaction both on social media and to friends and family.
Not surprisingly, over 40% of customers who reach out to brands on social media are more likely to buy and encourage their friends and families to buy from companies who provide them with a timely response.
5. Batch Content & Create a Content Calendar
Think about which tasks are similar so you can strike everything off your to-do list. For example, if you need to write social copy for several posts across several platforms, do it together. You can do the same for pretty much anything from creating social graphics to scheduling content.
A content calendar serves as a great visual reminder of what you need to do to accomplish your goals, but it can also help you save time and avoid social media burnout.
Work smarter, not harder with social media scheduling tools. A social media scheduling tool is software that assists with scheduling your posts across multiple accounts and platforms. You save time because you can upload content and assign a date for publishing instead of having to do everything within the app.
TIP: Meta Business lets you schedule content for Facebook & Instagram and it's FREE!
6. Add user-generated content to your social media content plan
Amplifying user-generated content is a great way to shout out your customers, while also helping your social media content strategy. UGC can be used to advocate for a business, and you can also feature content that relates to your brand's values or the lifestyle of your target audience. What is user-generated content on social media? Why use user-generated content? How do I become a UGC influencer?
What's your go to Social Media Management Tips?